October 2013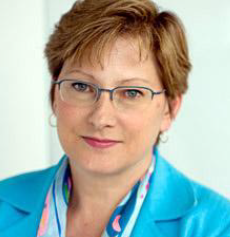 Susanna Knutson Gibbons practices in the areas of employment compliance law, employment defense in litigation and administrative proceedings, and ERISA litigation. She regularly advises and defends clients in the full range of employment related issues, including discrimination, retaliation and harassment, wrongful discharge, Affirmative Action Plans, Fair Labor Standards Act, workplace privacy issues, and Family Medical Leave Act. She also reviews and writes employment contracts, policies and handbooks. Susie is a regular speaker on employment matters.
Susie says, "I'm a planner and a problem solver by nature, which is why I love employment law.  My goal is to understand the client's company culture and business goals, then work with them to develop practical solutions for existing problems and a plan for implementing best practices to prevent future issues."
September 2011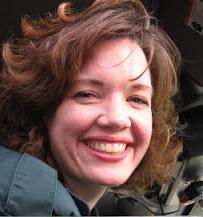 Melanie Wade Goodwin is a Democratic former member of the North Carolina General Assembly, and represented the state's 66th House district for three terms. First elected in 2004, She has served two terms as Chair of the House Election Laws and Campaign Finance Reform Committee and House co-chair of the Joint Legislative Administrative Procedures Oversight Committee. She worked tirelessly for improvements to public education, a better court system, targeted economic growth in the District and rural North Carolina, enhanced public safety, and improvements to the elections process.
An attorney, Goodwin has concentrated on family law in her small-town law practice in Richmond County. Melanie Wade Goodwin earned her B.A. in English at UNC-Chapel Hill in 1992 and her Juris Doctor from Campbell University School of Law in 2000. She has been very active in the community as President of the Rockingham Junior Woman's Club, a member of the Richmond County Juvenile Crime Prevention Council, President of the Richmond County Democratic Women, and the Girl Scouts North Carolina Coastal Pines Council. Goodwin is also a business owner, mother, attorney, and active member of the First United Methodist Church in Rockingham.
October 2011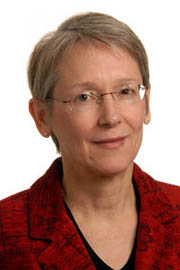 Susan Parry is the Kenan Fellows Program's Assistant Director of Partnerships and Resource Development. She is primarily responsible for building strategic alliances and securing resources for this elite Fellowship that targets outstanding K-12 public school teachers from across North Carolina. As an elected member of the Wake County Board of Education from 1999 to 2007 Ms. Parry helped efforts to guide and build public and corporate support for a large, high quality urban/suburban school system. She served as Vice Chair for two years and as the board's Chair from 2003-2005. She holds a B.A. in Biology from Lawrence University and an M.S. in Education from the University of Utah. Ms. Parry formerly worked as Assistant Curator of Education for the New York Zoological Society. She has extensive experience as a volunteer in community and civic organizations in North Carolina.
November 2011

Mrs. Shaunda Cooper hails from Raleigh, N.C. and graduated from the Wake County Public School System. As a teenager, she served as a counselor for the Urban Services Department of the YMCA. She graduated from Fayetteville State University in 2001 with a Bachelor of Science Degree in Elementary Education and a minor in Sociology. After graduation, Mrs. Cooper was employed by the Wake County Public School System as an elementary teacher. After teaching in the classroom for five years, she earned a certification as a Reading Specialist and became a Title 1 Reading Teacher. In 2009, Mrs. Cooper was accepted into the North Carolina Principal Fellows Program and graduated summa cum-laude from North Carolina Central University with a Master's degree in School Administration. She is currently an Assistant Principal at Knightdale High School in Wake County.
This is a quote by longtime community leader; Pauline R. Kezer Ms. Cooper likes using with students struggling to find their way: "Continuity gives us roots; change gives us branches, letting us stretch and grow and reach new heights."
February 2012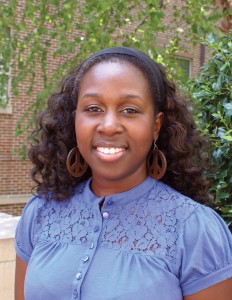 Dr. Trenette T. Clark is an Assistant Professor in the University of North Carolina at Chapel Hill's School of Social Work. Her primary research is racial and ethnic health disparities, looking particularly at substance use among Black adolescents. She is also fascinated with rural issues stemming from her rural roots in northeastern North Carolina.
Dr. Clark received her Ph.D. in social work from Virginia Commonwealth University, a Master's of Social Work degree from the University of North Carolina at Chapel Hill, and undergraduate degrees from Elizabeth City State University. She also holds a nonprofit leadership certificate from the University of North Carolina at Chapel Hill and is licensed to practice clinical social work in North Carolina and Washington, DC.
Dr. Clark has conducted quantitative, qualitative, and mixed-methods studies and co-developed community based programs that focused on a range of research areas to include adolescent drug use and child welfare. She also has experience with primary data collection and secondary data analysis. Dr. Clark has helped manage several federally funded intervention research projects. She is currently the principal investigator of several research projects including "Elucidating Links between ADHD Symptoms and Tobacco/Alcohol Use Trajectories," a subcontract from Duke University to the University of North Carolina at Chapel Hill and funded by the National Institutes of Health, "From Young Lady-to-Lady: Racial/Ethnic Disparities in Smoking Among African American Young Adult Women" funded by AAUW,   "From Adolescence to Young Adulthood: The Puzzle of Racial/Ethnic Disparities in Tobacco Use among African Americans" funded by the Junior Faculty Development Award, Office of the Executive Vice Chancellor and Provost, University of North Carolina at Chapel Hill and "Age Patterns and Predictors of Smoking: A Replication" funded by the University Research Council, Office of the Vice Chancellor for Research and Economic Development, University of North Carolina at Chapel Hill. Dr. Clark's research has been published in several peer-reviewed journals, such as the Journal of Black Psychology, Social Work Research, and the Journal of Child & Adolescent Substance Abuse, book chapters, and research reports. She has also presented her research at numerous local, state, national, and international conferences.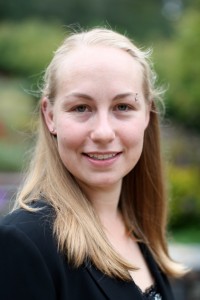 Kristin Johnson is in her final year of completing her Ph.D. in economics at Duke.  Ms. Johnson grew up in Colorado and attended CU-Boulder. She is interested in health and development. Ms. Johnson is working on a paper studying the impact of micro-credit in Ethiopia and her dissertation research focuses on subjective expectations and adherence to HIV medications in Tanzania. Kristin Johnson will share some of her research about her study of HIV/AIDS in Tanzania.  She traveled extensively through India and Tanzania conducting this research.