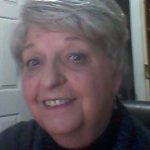 Celebrate Spring with Members of
AAUW's Raleigh-Wake County Branch!
Margie Maddox, a member of our branch since 2017, is our scheduled speaker for Tuesday, March 16 at 5:00 pm.  Drawing on 10 years of experience as a Duke Gardens docent, Margie pioneered a  "trolley tour" which began as a way to enable individuals with limited mobility to tour Duke Gardens by golf cart. The gardens were closed to the public a year ago but, fortunately for us, Margie has created a PowerPoint presentation that mirrors the Trolley Tour.  Having intimate knowledge of the plantings that we'll see in glorious bloom, Margie has histories and stories to share about each picture. After the program, we'll all be saying "Oh, What a Beautiful Garden!"
Please come, relax, and enjoy this first-hand presentation of a Triangle treasure.