AAUW's Raleigh-Wake Branch
is proud to present the speaker for our
March 19th Meeting
Rep. Cynthia Ball of the North Carolina House of Representatives
Presenting
Our Children's Public School Education DOES Matter!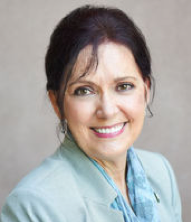 Rep. Cynthia Ball.  North Carolina House of Representatives, District 49 – Wake County (Parts of Raleigh, Cary, Morrisville)
In her second term in the NC House, Rep. Ball places as her top legislative priority strengthening public education in North Carolina.  To connect with her constituents on important issues, she has hosted Town Hall Forums on topics including public education, healthcare, and nonpartisan redistricting.
Since she began serving, Rep. Ball has sponsored or cosponsored 93 pieces of legislation including one signed into law by Governor Roy Cooper after passing both the House and Senate unanimously. In recognition of her leadership skills, she was elected by her peers to serve as a Democratic Whip in the 2019-20 Session. In her first term in 2017-18, she was one of the first two freshman legislators to ever receive the Legislative Excellence Award from the NC Police Benevolent Association, their highest award. Also in her first term, the NC League of Conservation Voters recognized her voting record on protecting our environment with their "Green Tie Award".
Her parents instilled in her the importance of education and hard work. She attended NC public schools in Franklin County, and then went on to UNC-Greensboro on a full academic scholarship, graduating with a BA in Psychology, magna cum laude and Phi Beta Kappa. Rep. Ball also earned an MBA at Virginia Commonwealth University and pursued doctoral coursework in Human Resources and Organizational Development at NC State University.
When:   Tuesday, March 19
  5:15 pm – 5:30 pm     Network
  5:30 pm – 7:00 pm     Program
  7:00 pm – 7:30 pm     Business Meeting
Where:  Chavis Heights site, Communities in Schools of Wake County
Duke Energy Learning Center, 781 Bright Creek Way (near Ligon Middle School)