AAUW's Raleigh-Wake Branch
is proud to present the speaker for our
September 17th Meeting
Leah Bug
speaking on
You Can Make a Difference:   The Importance of Supporting K-12 Students in Science and Engineering Research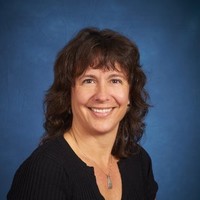 Ensuring our K-12 students have strong science and engineering knowledge when they graduate from high school is imperative in preparing them for the future workforce, but also in creating scientifically literate citizens.  Come learn about the North Carolina Science and Engineering Fair, a program designed to showcase student's original science and engineering research. Learn about the regional fairs, the state fair, and the International Science and Engineering Fair where our North Carolina compete with students from across the world. Learn how you can help support this important program and help students, especially underrepresented student populations, participate in these valuable learning experiences. No science or engineering background is required to help make a difference!
About our Speaker:
Dr. Leah Bug is currently the North Carolina Science Fair Foundation's Executive Director, but she will soon begin a new position at NC State as Assistant Director of The Engineering Place, a program of outreach to students in grades K-12.  Both positions draw on Leah's classroom teaching experience and her belief that it's never too early to expose students to research methods in the sciences and technical fields. The Engineering Place is a direct outgrowth of NC State's College of Engineering program to cultivate women's interest in applying for admission. The current belief is that interest develops early when the opportunity is provided.
More from Leah:
My talk will be focusing on my work as the Executive Director of the North Carolina Science and Engineering Fair.  I have had the honor of attending the North Carolina Science and Engineering Fair last March and joined NC Students at the International Science and Engineering Fair in Phoenix, AZ last May. I am excited to share with you the impact these programs have had in inspiring students in STEM education. We are looking at ways to increase underrepresented student participation in the regional and state fairs, so I look forward to brainstorming with you!
When:   Tuesday, September 17
  5:15 pm – 5:30 pm     Network
  5:30 pm – 7:00 pm     Program
  7:00 pm – 7:30 pm     Business Meeting
Where:  Chavis Heights site, Communities in Schools of Wake County
Duke Energy Learning Center, 781 Bright Creek Way (near Ligon Middle School)
Notes on how to get to the Learning Center:
Heading east on MLK Blvd, turn LEFT on Haywood St.
(If westbound, turn RIGHT.)
Next turn LEFT on a very short access road called Hopemont St.
Finally, turn RIGHT on Bright Creek Way.
Your destination, 781, is on the RIGHT.