AAUW's Raleigh-Wake Branch
is proud to present the speakers for our
October 16th Meeting
Janine Kossen and Laura Bottomley
Janine Kossen , a lawyer and Associate Director the Women's Center, will present an overview of their program under the auspices of the Office of Institutional Equality and Diversity  at the NC State University Women's Center.  Dr. Laura Bottomley is the Director of Women in Engineering and directs The Engineering Place for K-20 Outreach at North Carolina State University, and she will speak about STEM.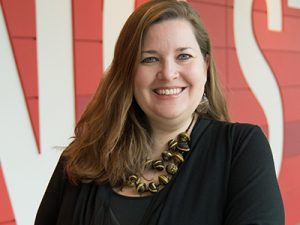 As the Associate Director of the NCSU Women's Center, Janine Kossen's work focuses on interpersonal violence services, including prevention efforts, programming and outreach, student leadership development, partnership and collaboration, as well as direct advocacy services for students. As a lawyer and public health professional, Janine specializes in racial, social, and reproductive justice, sexual health, international human rights, and public policy and advocacy. A self-described political nerd and policy wonk, Janine is also known for her competitive spirit and her unquenchable thirst for travel and exploration.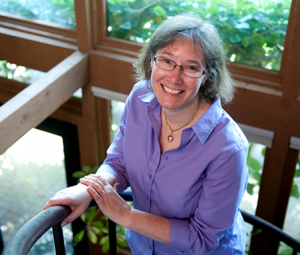 In 2009 Dr. Bottomley was selected for a Presidential Award for Excellence in Mathematics, Science and Engineering Mentoring by the White House Office of Science and Technology Policy and also by the Educational Activities Board of the IEEE for an Informal Education Award. She was also inducted into the YWCA Academy of Women in 2008 for her contributions to eliminating racism and empowering women. In 2014 she was named a Fellow of the American Society for Engineering Education and in 2015, a Fellow of the IEEE. She is featured in a Chevron commercial called Doing Good with STEM.  Bottomley received her bachelor's and master's degrees in electrical engineering from Virginia Tech in 1984 and 1985, respectively. She received her Ph.D. in electrical engineering from NC State in 1992. She has previously worked at AT&T Bell Labs on ISDN standards and Duke University teaching classes and directing a lab in the electrical engineering department.
WHEN
Tuesday, October 16th, join members of the branch:
5:15 pm         Network and Socialize
5:30 – 7pm     Program and Business
WHERE
Junior League Center 711 Hillsborough Street, Raleigh 27603
Parking available behind Center & on the street
QUESTIONS
Please contact Terry Wall, Membership VP