Dr. Karey A. Harwood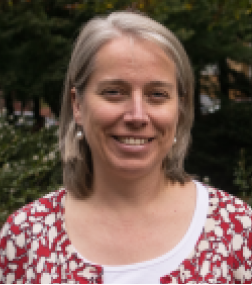 Karey A. Harwood is Associate Professor of Religious Studies in the Department of Philosophy
and Religious Studies at North Carolina State University where she won the Outstanding
Teacher Award from the College of Humanities and Social Sciences in 2010. She is also
Associate Professor of Women's and Gender Studies, a program in Interdisciplinary Studies at
NC State. The focus of her research has been in biomedical ethics and reproductive
technologies. Her book, The Infertility Treadmill: Feminist Ethics, Personal Choice, and the
Use of Reproductive Technologies, examined both the social context of reproductive
technologies and the individual experience of infertility, including the tendency of reproductive
technologies to function as a consumeristic rite of passage in coming to terms with infertility.
Her more recent work grows out of civic engagement with public education in North Carolina
and focuses on competing world views vying to shape public education in a 21st century
democratic society.
WHEN:
Tuesday, May 16th

WHERE:
Junior League Center
711 Hillsborough Street
(Parking on street & behind building.)