AAUW's Raleigh-Wake Branch
is proud to present as speaker at our
March 20th Meeting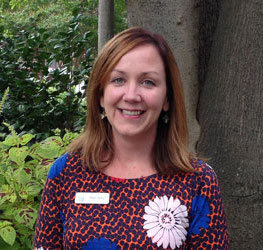 Missy Hatley
CASA's Resource Development Director
Local Non-Profit Action Addressing Homelessness as A Women's Issue 
If women are to pursue education and join the workforce, they need affordable housing, especially in the Raleigh area where rent has greatly increased in the last few years.
CASA is a local nonprofit housing developer and property manager, offering affordable apartments to individuals and families with barriers to the conventional housing market – including income, poor or little credit, work history, history of homelessness, and the use of housing vouchers to name a few. CASA was created in Raleigh in 1992 and over the past 26 years has expanded to cover Wake, Durham and Orange counties. At CASA, tenants pay 30% of their income on housing, freeing up limited funds for other important needs, such as health care, groceries, transportation, and saving for emergencies. 43% of CASA's renters are women, many of whom experienced homelessness.
Missy Hatley has served as CASA's Resource Development Director since 2014 and is responsible for engaging people, businesses, foundations, and communities of faith in supporting CASA's housing mission. Prior to joining CASA, Missy worked with Habitat for Humanity of Wake County and One80 Place, a shelter, soup kitchen and health clinic, in Charleston, S.C. Missy is a proud alum of NC State.
For more information on CASA and workforce housing, visit their website: https://www.casanc.org/populations-we-serve-housing-model/
WHEN
Tuesday, March 20th, join members of the branch:
5:15 pm         Hospitality
5:30 – 7pm     Program & business session
WHERE
Junior League Center 711 Hillsborough Street, Raleigh 27603
Parking available behind Center & on the street
QUESTIONS
Please contact Terry Wall, Membership VP