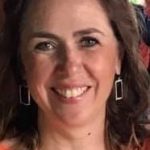 Our May Speaker
Our speaker is Lynn Edmonds, Outreach Director for Public Schools First NC and Great Schools in Wake. She has worked in public education advocacy for 10 years, first as a volunteer and then with Public Schools First NC beginning in 2013. Lynn graduated with an associate's degree from Peace College (now William Peace University in Raleigh). She has served on multiple PTA and civic boards, including her current, at-large position on the Wake County Board of Library Commissioners. A native North Carolinian, Lynn and her husband attended and graduated from Durham Public Schools. They have two children who both graduated from Wake County public schools. We are eager to hear Lynn's perspective on the current state of affairs of our public schools. Here are a few questions to get the conversation started:
· How are grades, especially exams being handled for 2020?
· What factors go into planning for the fall in Wake County Schools?
· With unequal access to the Internet, isn't online education an unfair delivery system?
· What other challenges are teachers and administrators are coping with?
· What difference (if any) is made for the future in Wake County by the (December 2019)
Leandro Report and the (April 2020) state and system responses?
AAUW Zoom Meeting Tuesday 5/19/2020 5:15 PM to 7:15 PM

https://us02web.zoom.us/j/89642136806
ONE ADDITIONAL NOTE: The fiscal year for AAUW ends on June 30. So, it's time to renew your membership at all 3 levels (local, state and national AAUW). Both the Membership VP & the branch Treasurer have the capacity to invoice members for the 2020-21 year, if you'd like to get a notice. Alternatively, if you know your membership number, you can go straight to aauw.org and click on Membership. You'll be guided to the online form for renewal. Send me an email to get your membership number.